Shakti, the energy of feminine creation, is forming her next virtual Yoga/Dance Teacher Training ~ 'DANCING THE WISDOM BODY" ~January 14, 2024.
Contact Samantha Cameron – samcatcam@gmail.com #YogaDance #WisdomBody #CosmicInfluences #TeacherTrainings #ShaktiYogaDance #AstrologicalEnergies #SoulDance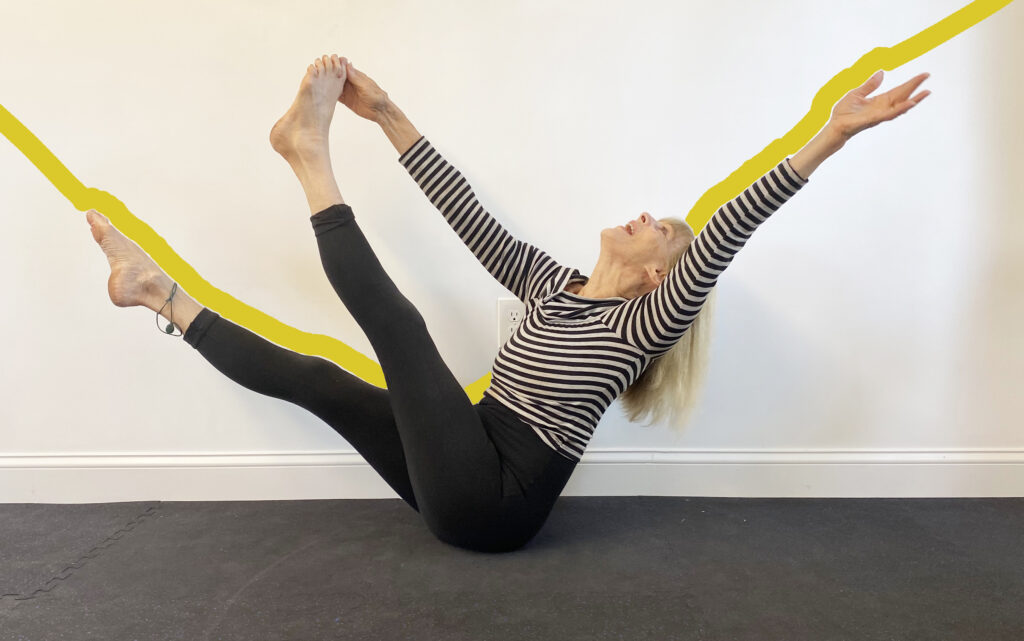 Each virtual teacher training session is infused with the alchemical power of ritual with the integration of Yoga and Dance. They both open the body differently but in agreement with ancient archetypes of Shakti Goddess energies in a Practice of deep intention. ttps://dailybreathjournal.com/category/ritual-celebration
Each dance CULTIVATES an intuitive wisdom-body as it adds Yoga's layers of asanas, mudra, chakra, bandha, and pranayama to dance layers of emotion and storytelling.
You CREATE divine connections within through music, meditation, and understanding 'Emotional Intelligence.' As you expand your physical expression, the heart opens and elevates the mind!
These dances EMBRACE your soul work as the body grows in courage and happiness, as they move and intertwine by step-by-step transformative practices: https://dailybreathjournal.com/well-being/
UNVEIL the tender and true parts of you, healing old wounds as you dance passionately into your Life. https://dailybreathjournal.com/category/practicing/
ELEVATE INTENTION to heal Self, then the world- breath by breath, step by step, dance by dance. When two or three gather with the heart-open intention to create and share ~ healing and magic happen. I feel it, you feel it and the world feels it.
CONNECT to community AND Cosmos (See week's Astrology below) Dances are created from the knowledge of Astrological energies, expanding intention, and intuition to deepen the process. Reach beyond the known, and connect your spirit to a soulful journey with like-minded others.
Go to 'Classes and Workshops' for more information and to sign up.
Taught by Samantha Cameron, creator of Shakti Yoga Dances. E-RYT 500, Master of Arts in dance & choreography, UCLA. CA., Professional Astrologer.
MAKING THE DARK CONSCIOUS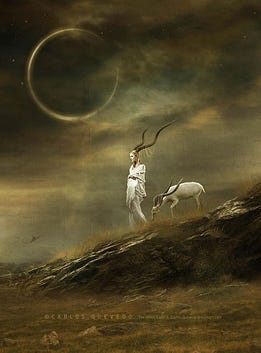 "There is no coming to consciousness without pain. People will do anything, no matter how absurd, in order to avoid facing their own soul. One does not become enlightened by imagining figures of light, but by making the darkness conscious." Carl Gustav Jung
To support lifting veils of dark shadow and opening to a wider consciousness in 2024, join my Astrological Overview~ Making The Dark Conscious ~Sat., Jan. 14, at 3 pm.  Recording available.   Fee $25.  Take this opportunity to consider plans, relationships, and projects of joy supported by the timing of energetic shifts and changes through the coming year;  Learn 'when to hold 'em and when to fold 'em;'  Uncover greater clarity on how to adapt and thrive in another demanding year of higher vibrations, with wider possibilities and expectations.  Personal sign-by-sign uncovering included!  Email Samantha at samcatcam@gmail.com to receive the link in January.  PS What a unique gift for someone you appreciate.  YOU! 
Wisdom Body Notes Dec. 1-8 by Samantha Cameron
All of us faced massive changes this year. We have all had to re-do, re-align, and re-configure work, relationships, and hope. Standing at the end of 2023, we turn to look back, asking what do we have? Who have we become as we face December's energies and events bringing us to closure? Are we richer or poorer from our efforts? What was worth the struggle? Who stood by us despite everything? Linear thinking may be more hazardous during December, so turn to your intuition, your Wisdom Body to feel into answers before setting new intentions. Don't try harder, rather find more time for listening and integrating. We've learned much and traveled far this year. Ask December days to open your eyes to the wonder of still standing!
Closure comes with its own baggage, and this difficult year is sure to encompass a fair amount of baggage. We have been in serious stalls, broken promises, violence, and do-it-again re-dos that have brought us to our knees.  But before leaping from a cliff in disappointment and regret, turn to partner yourself with a bow of honor, a big congrats that you are still standing, and include a sweet embrace of love.  Nourish yourself!  It's our only way forward. 
Despite Mercury hitting its final retrograde review ~yes, over the holidays, 12/12-1/1/24 but offering a synchronous forward invitation to open the New Year.  Overall, we have a fairly sanguine month with two planets, plus Chiron, the wounded healer, moving forward, thus ending the enormous planetary retrograde reviews and inner tumult we struggled through in '23.  Only the great sky god, Uranus, remains retrograde through 1/26/24. 
The following are brief energy notes for first half of December.
2-4. Antares is one of the four Royal stars, known as the 'heart of the Scorpion' presently beaming its essence into the Sun, opening feelings of abundance and creativity. This Stargate Portal was considered a resting place for souls as they left their bodies, making this meeting of Antares and Sun an opportune time to reflect on life, on this year, on soul considerations of empathy and forgiveness.
3rd-4th. Venus squares Pluto then enters Scorpio. We will feel the transition of the planet of love, value and money move from airy Libra, which she rules, and where she operates well with others, to dive into the watery underworld of profoundly emotional Scorpio. Listen for the release of unconscious material that rises, especially around exotic and erotic, taboo and intense subterranean underworld issues. Passions are likely to run especially high 2nd-5th as Venus squares Pluto. Here, she runs silent/runs deep and easily becomes steamy, passionate, and controlling. Venus will trine Saturn in Pisces which helps establish wise and healing boundaries. Yes, she grows powerful and intense as well as mature and compassionate. Become clear about who and how you wish to spend your love, and money. With Venus in Scorpio and Saturn in Pisces, we have watery depth charges offering sensitivity, creativity, and authenticity.
6th. Neptune turns Direct. This lovely, illusionary planet of creative dreams, spirit, and beauty has been directing us from within a retrograde review since June 30th. Neptune often brings confusion and loss, sweeping us out to sea when guided by her beauty. This is especially true when traveling in his home sign of Pisces. As he emerges to slowly move forward notice if old illusions tumble, and outdated dreams need reconstructing. Spend time with your creative projects as you may feel an upward surge lifting you onto new paths. This may fit into the energies of 12/12 which often offers completion, or clarity. It is particularly auspicious this year as 12/12 coincides with the New Moon in ebullient Sagittarius.
12-12. Sagittarius New Moon AND Mercury Retrograde.  Alas, dear Yorick, this last New Moon of '23 gallops forward in fiery delight, AND pulls us back in mental review and re-do. This is a New Moon of passionate, abundant-energizing, some in thanks to Mars, at 12 degrees Sagittarius- no less.  We may feel evangelical.  Pay particular attention to gift-giving as we are more likely to return things this year.  Hold off on buying travel tickets, automotive, or technical gifts as Mercury rules them, and is therefore often confused, or ill-informed.  Be patient.  Double-check anything of import.  Listen to your intuition, rather than your brainy waves.  Pay attention to synchronicities, and any high-level messages from the gods and goddesses.  Move slowly and get organized!  Is this not a sympathetic closing energy to a long and arduous year?  Find ways and means to work in equilibrium with the fiery move ahead focus, And the pull back and re-do, especially in communication.
Next week, I will offer notes on the second half of the month, but in the meantime let's put things in place, and create clarity before Mercury retrogrades, and the New Moon opens its threshold of new demands. As you prepare for the delights of Hanukkah, the Winter Solstice, Christmas, Kwanzaa, and a New Year explore a strategy of tenderness as well as passion. Allow yourself small treats, and long naps. Do not 'try harder' or move faster. Open your empathetic intuition and discover what you need, then you will know what to give others. Murky as we may be after surviving this year, we are alive. We are the building blocks and the hope of this world.
***********
GIFTS THAT KEEP GIVING
Astrology offers a language that supports reflection and objectivity to better view and understand the lay of the land, be it war torn inner landscapes or the unknown ahead. There is intimacy in its archetypal wisdom that helps overcome fear, engage in healing and release anxiety. It's an art of paradox and mystery, a tapestry of layers of relationships and interconnected energy.
1.Natal Chart Consult- For that unique someone you care deeply about- Astrological in-depth discoveries and discussion- $150
2. A year's overview to look ahead with a Solar Return- $100
3. Stocking Stuffer-Explorative a specific problem/question- $25-$50
Making plans to move forward? Confused by the unknown? If you'd like to know how you are affected by planetary energies, and understand better ways to partner Self and others, contact Samantha for a deep-diving Astrological consultation into your life: samcatcam@gmail.com, or text 508-505-7700. Check out further Astrological Information~ https://dailybreathjournal.com/astro/astrology/
Information about my teaching and consulting style, focus, and background: https://www.mysticmag.com/psychic-reading/interview-samantha-cameron/  
DECEMBER CLASSES~Everyone Welcome!
Give inventive, original gifts! Offer a class pass-$15, or 5-class-$75, or 10-class $150 card gift!
Tues. Dec. 8, 8:30 AM ET ~ Pilates Core & Stretch, This is a great hybrid high core toner for beginners and advanced wishing to connect and create pliable muscles of enduring strength. The studio at 1 Edson rd. Natick, OR email samcatcam@gmail for Zoom invitation. Fee $15
Wed.Dec. 6, 5:30 pm ET ~ This is a hybrid class offered through Laughing Dog -in the Natick Studio at 1 Edson Rd. Sign in at www.ldyoga.com Join a wonderful Yoga tribe for multi-level Vinyasa flow, engaging and expanding the Wisdom Body.
Sat. Dec. 9, 9 AM ET This class opens the body with traditional and expansive Yoga techniques, working with layers of energies to create a strong Wisdom Body. The multi-level Vinyasa Flow is hybrid- at the studio, 1 Edson Rd, Natick, and via Zoom. We move cosmic energies, & spirit consciousness in a complex reality anchoring the body through mudra, pranayama, poetry, chakras, and Asanas that flow and flower within structure. Zoom link- samcatcam@gmail.com. Fee $15
********
YOUR PRACTICE THIS WEEK: This time is rich in possibilities of more unconscious connections among brain, body, breath, and heart. Dance to any Practice that releases old addictive fears and angst. Feed your spirit by flowing through breath and asanas, integrating your dreams. Reclaim your power to stand in spirit for the harvest you have grown.
BIRTHDAYS THIS WEEK: Invite questions, ideas, and intuitive powers to open your life to a higher journey this year. Listen to your creative passions. your desires to expand and travel, then listen to your gut for better answers. Allow complexity to grow clear with silence. Learn to trust yourself at a deeper level, then aim your arrow toward the sky and let it loose, knowing it will land precisely where it needs to for your next steps.
CLICK HERE to meet our New International Shakti Yoga Dance Instructors >>